Hotkicks Name Changed Notice
Feb 13, 2023
|
Notice
|
0
|
4
|
0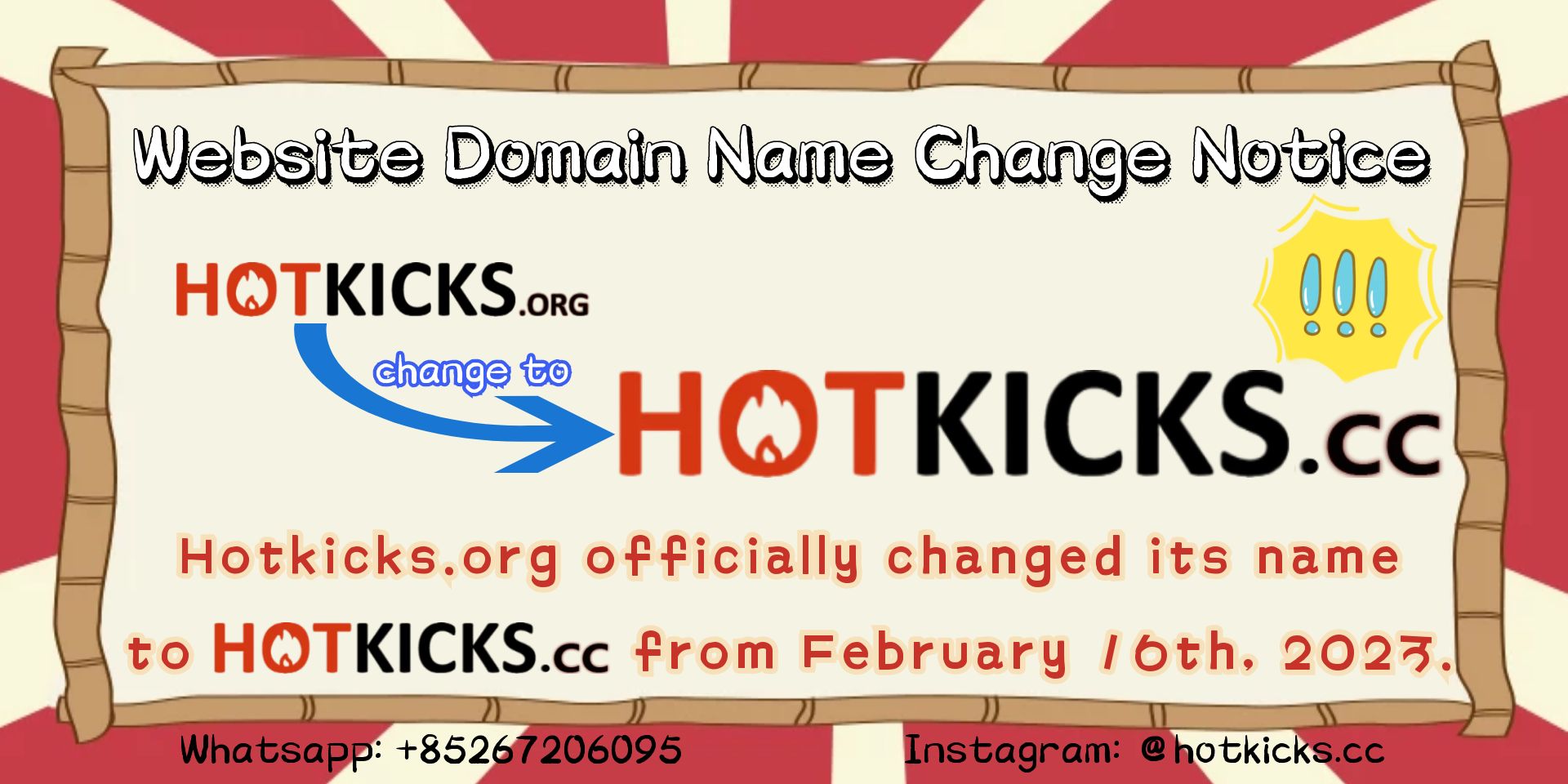 Hotkicks Name Changed Notice (org→cc)

Hotkicks.org will officially change the domain name to Hotkicks.cc (org→cc) from Feb 16th.
All the products and services of Hotkicks.cc are consistent with those of Hotkicks.org, only the domain name suffix of the website has been modified, and the pages of the website have been redecorated. Hotkicks.cc welcomes new and old customers to buy.
Customer Service:
whatsapp :+16167554659
whatsapp: +85257671726
Email:Hotkicks.cc@gmail.com
Facebook: HotKicks
Official social media accounts:
Instagram:@hotkicks.cc
Instagram Backup:@hotkicks.cc2
Tiktok:@hotkicks.cc
Tiktok Backup:@hotkicksorg.main
YouTube:Hot Kicks
Please pay attention !!! Please look for Hotkicks.cc, all other website imitations of Hotkicks.org are fake, not us, please don't be deceived. If you have any questions, please feel free to contact us. Best Wishes!
0 users like this.
Please enter your nickname.