SCHOOL Season | hotkicks.cc has the highest discount of 18%
Jul 28, 2023
|
NEWS
|
0
|
32
|
0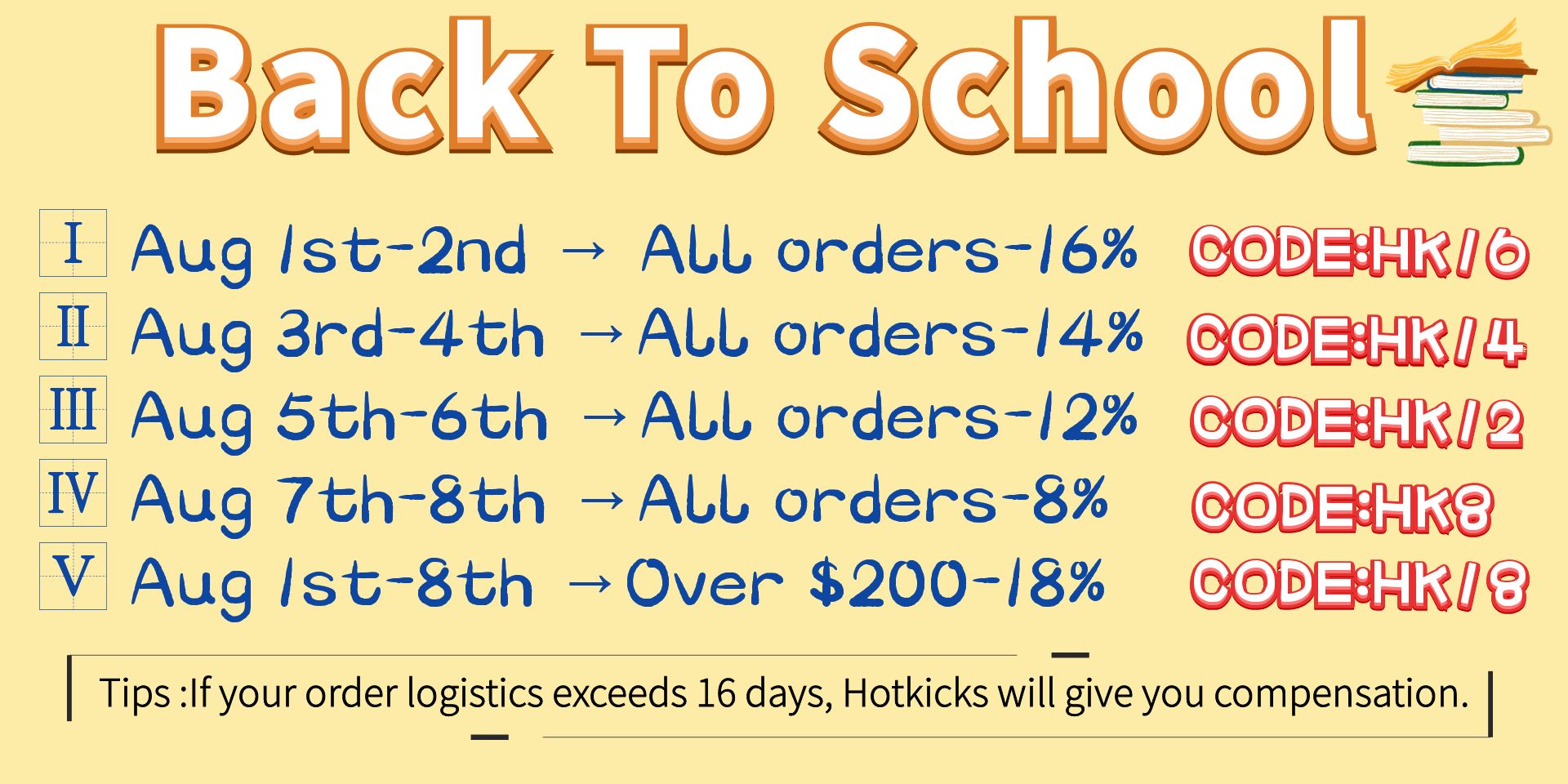 SCHOOL Season | hotkicks.cc has the highest discount of 18%
Time: Aug 1st-2nd
all order can be used 16% ,code : HK16
Aug 3rd-4th
all order can be used 14% ,code : HK14
Aug 5th-6th
all order can be used 12% ,code : HK12
Aug 7th-8th
all order can be used 8% ,code : HK8
Get 18% off shoe orders totaling over $200 with code: HK18
Now:
Logistics time is 16 days, based on the time on the 17track website.
If the logistics time exceeds 16 days, you will receive compensation in US dollars (for example, exceeding one day = US$1, exceeding two days = US$2)
If you do not understand, you can contact customer service and communicate in detail
www.hotkicks.cc (org change to "cc")
Mona
Customer Service:
Facebook: HotKicks
Instagram:hotkicks.cc
0 users like this.
Please enter your nickname.